Best Hangers For Sweaters – Knitwear Hangers and why you need them!
Not all hangers are the same - with so many different types of clothing why would you use the same hanger to hang them up? Even in Summer having a knitted top to hand is essential (especially when you live in the UK!) and many people prefer to keep them in the wadrobe to make them easy to find.
Prevent 'notched' shoulder marks
However knitwear needs special treatment to avoid the 'notched shoulders' many of us have had at times in our knitwear!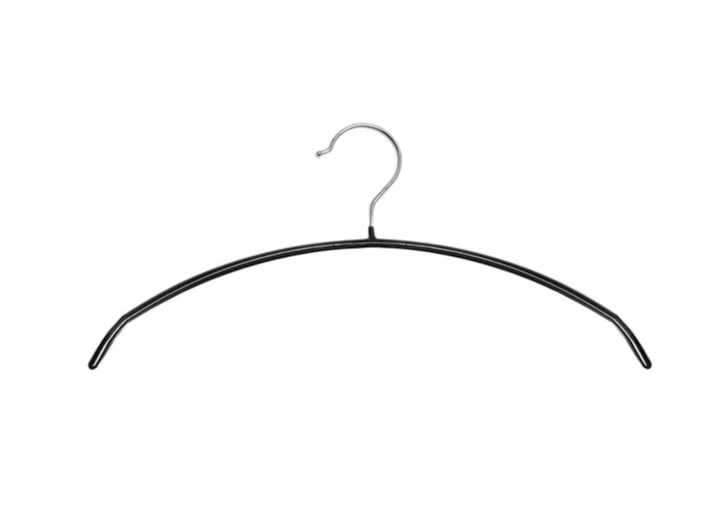 Well no more shapeless, falling on floor, notched shoulder, scrunched up in a pile at the bottom of the wardrobe knitwear for you!

With proper knitwear hangers you can avoid those awful 'notched shoulder' marks you get when hanging up knitwear and you can also avoid your jumpers and cardies falling off all the time! They're also really useful for drying your knitwear too.
With a choice of knitwear hangers in sizes 30cm, 36cm, 4 cm and 46cm we have the best hangers for sweaters. With a great choice of sizes, the rubberised non-slip coating on our knitwear hangers prevents garments from falling off the hanger and they're ideal for knitwear as will not leave hanger marks! As one customer recently commented - "Coat hangers perfect for jumpers. Would recommend them to anyone who has ever walked round with lumps on their shoulders when ordinary coat hangers have been used!!"